Hand Wrap Sushi (Hand-Rolled Sushi) -"Temaki Sushi" in Japanese - is one of traditional, home-style recipes from Japan. Making Hand Wrap Sushi at home isn't difficult. It's so easy.
Ingredients
Go Japanese grocery store and get SUSHI VINEGAR or SUSHI MIX -sushi vinegar and ingredients package-, Dried seaweed, Sashimi, Lettuce, Avocado, and Natto. 
Ingredients
SUSHI VINEGAR or SUSHI MIX
Dried seaweed
Sashimi
Lettuce
Avocado
Natto
Steamed white rice
This time I bought these Ingredients, but you can choose whatever you want for Hand Wrap Sushi's Ingredients, like Salmon roe, Squid, Shrimp, Cucumber, Japanese rolled omelet.
How to Make It
When you use SUSHI MIX, Mix 2cup of rice, and one package of SUSHI MIX.
When you use SUSHI VINEGAR, Mix 2cup of rice, and 2spoon of SUSHI VINEGAR.
That's it. We are DONE! Isn't it easy to cook?
How to Roll?
Let's make "Hand Wrap Sushi."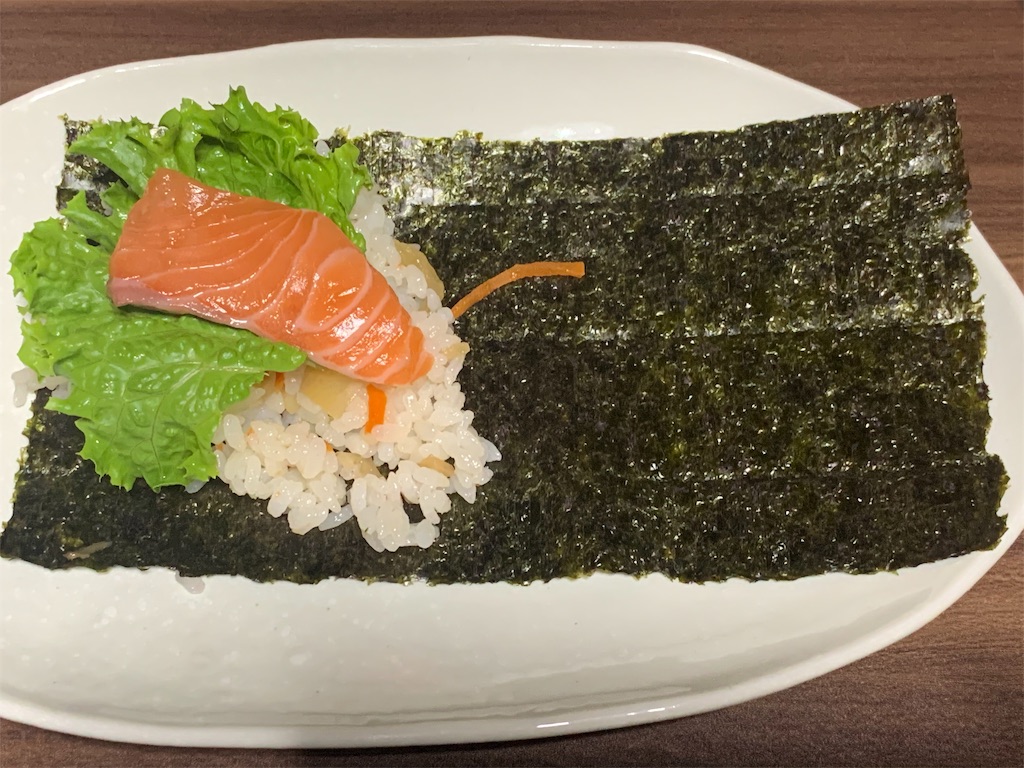 Place rice, your favorite sashimi, and vegetables on the dry seaweed. Then, Wrap it!
If you like Natto, Try Natto Hand Wrap Sushi. It's so good! 
Let's put whatever you like and enjoy the Hand Wrap Sushi Party!